Industry reports and
other downloads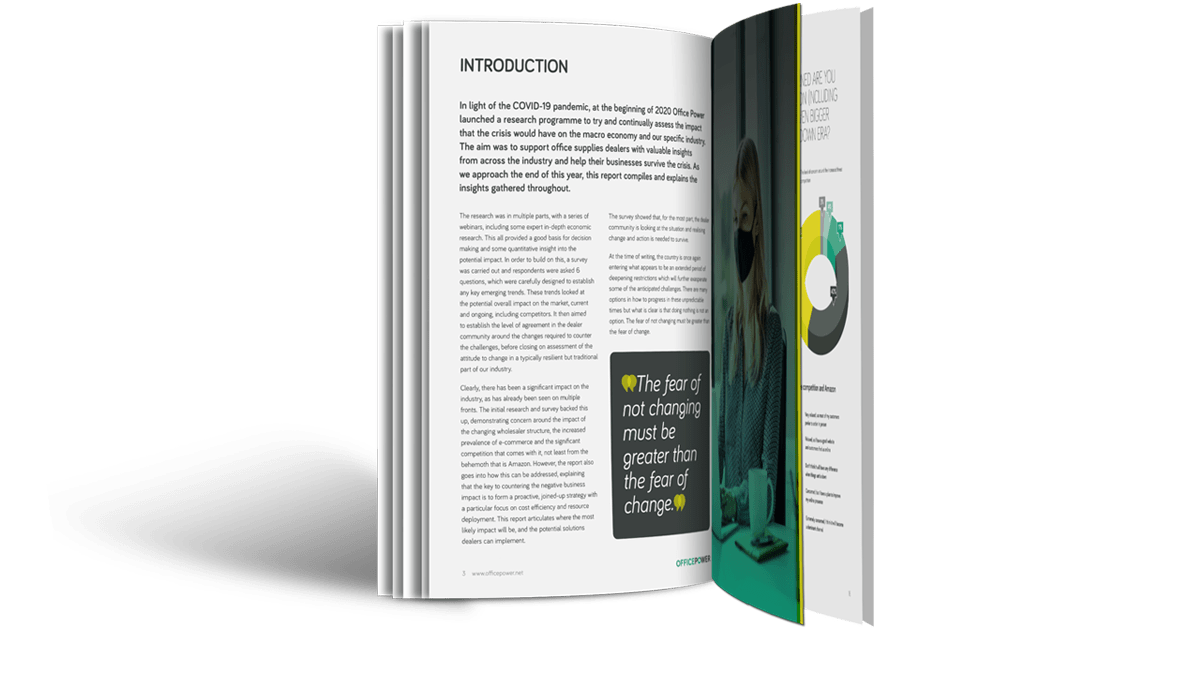 About our reports and downloads
At Office Power we recognise the importance of evolving with the industry trends and that's why we produce and commission various reports for office supplies dealers. The reports cover a variety of topics that can help dealers to keep up to date with industry news and get useful tips for their businesses. We conduct in-depth research and gather information from dealers as well as industry experts to get the most comprehensive insights and unbiased views on each topic.We continuously work on providing dealers with interesting and useful content, so in this section you will also find downloadable case studies, articles and other insightful content.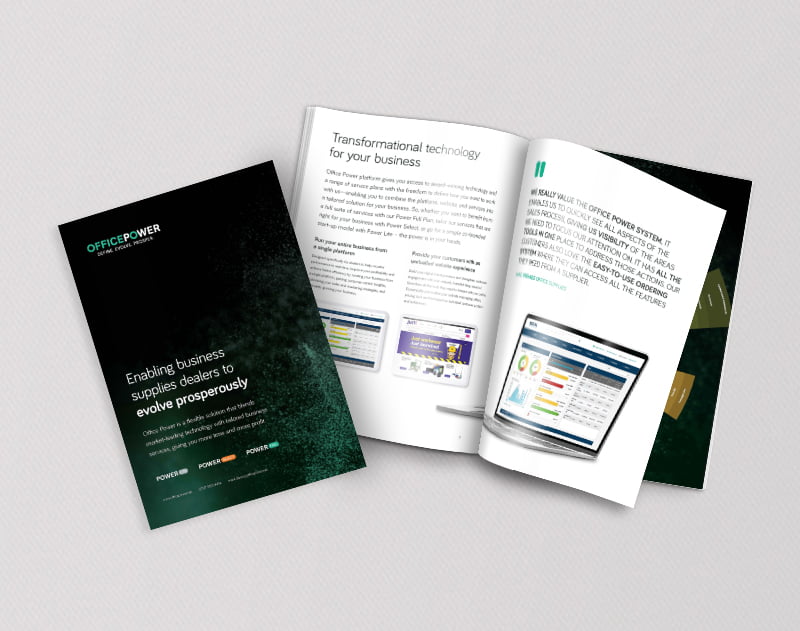 Brochure: Enabling business supplies dealers to evolve prosperously
Download the latest Office Power brochure and discover more about our service plans and how they can help you grow your business to become more efficient and effective in today's increasingly competitive marketplace.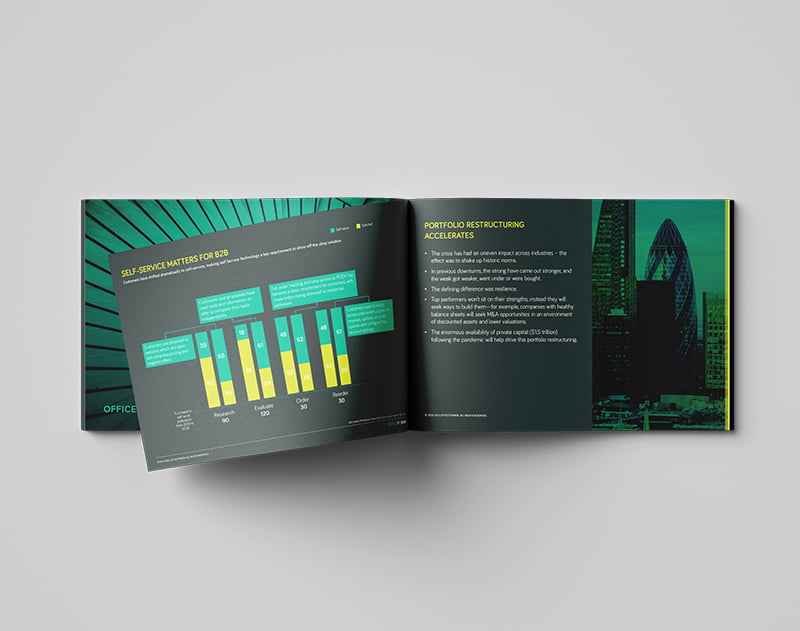 Insights: 20s Revival Forum - Roaring Twenties or the Great Depression?
Packed full of insights on the major impact Covid-19 has had in the UK, download this slide deck from our 20s Revival Forum, and get bonus material on the economic and sociological trends shaping the business landscape, plus the emerging technologies transforming the office supplies industry today.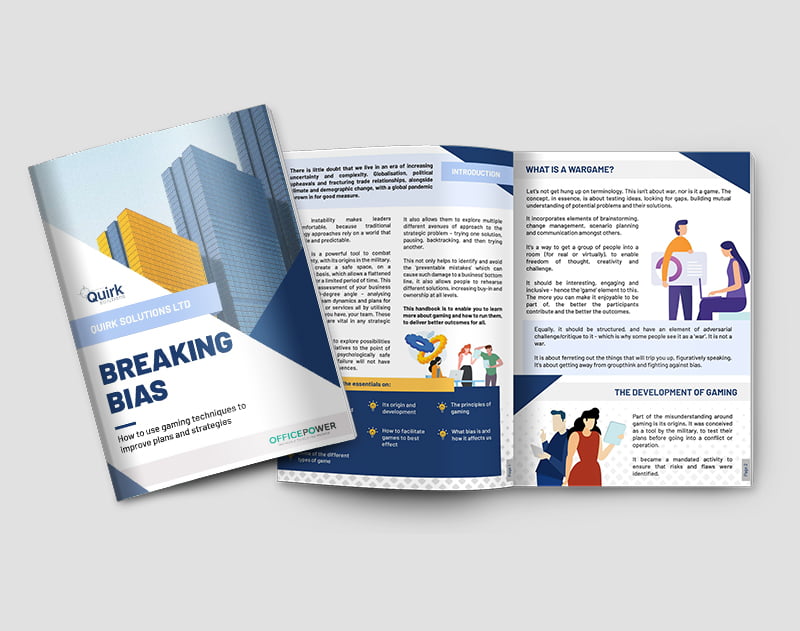 Handbook: Breaking Bias – How to use gaming techniques to improve plans and strategies
Packed with step-by-step advice and wisdom, Breaking Bias by strategy planning expert Chris Paton is your essential resource for learning about gaming techniques. Designed to help encourage strategic thinking and effective management of uncertainty, learn how to lead better, more informed business decisions.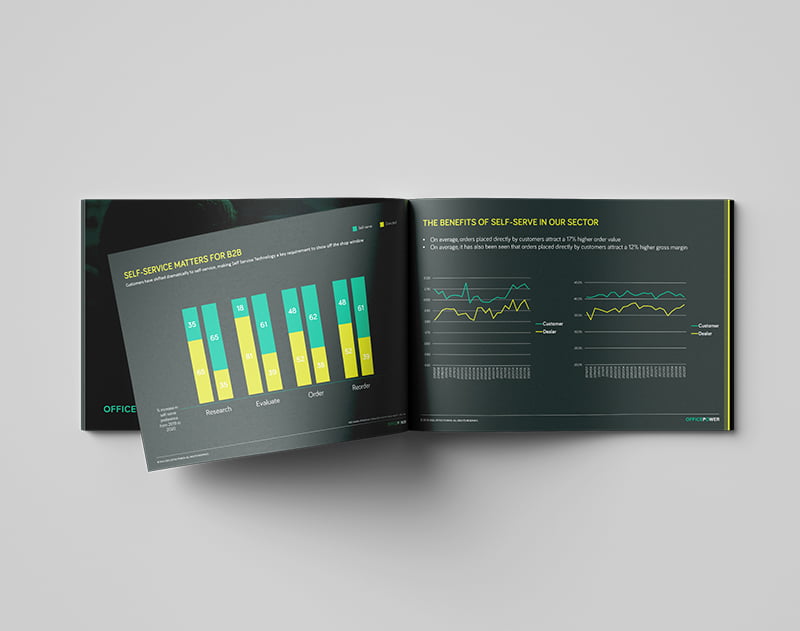 Insights: Virtual 20s Revival Forum - Strategic planning through the next chapter
In this slide deck from our Virtual 20s Revival Forum, you will find data-driven insights on the key trends affecting the business landscape and the emerging technologies impacting the office supplies industry today. Plus, strategy planning techniques to help ensure your business is prepared for the next chapter.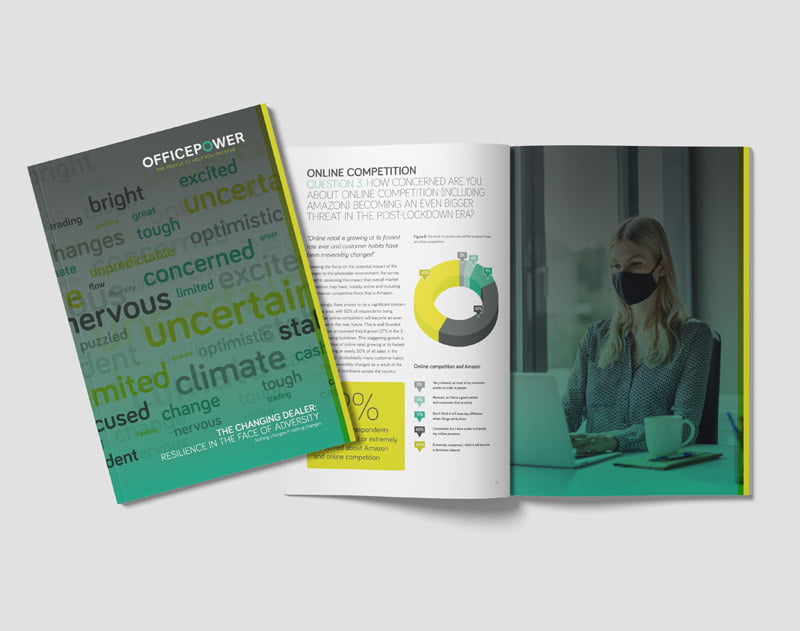 Report: The changing dealer: resilience in the face of adversity
Our advanced commercial and customer reporting suite can be accessed whenever and from wherever you require using real-time data. Plus, with a team of data analysts available to help analyse trends and opportunities for growth, you really have everything you need to grow your business.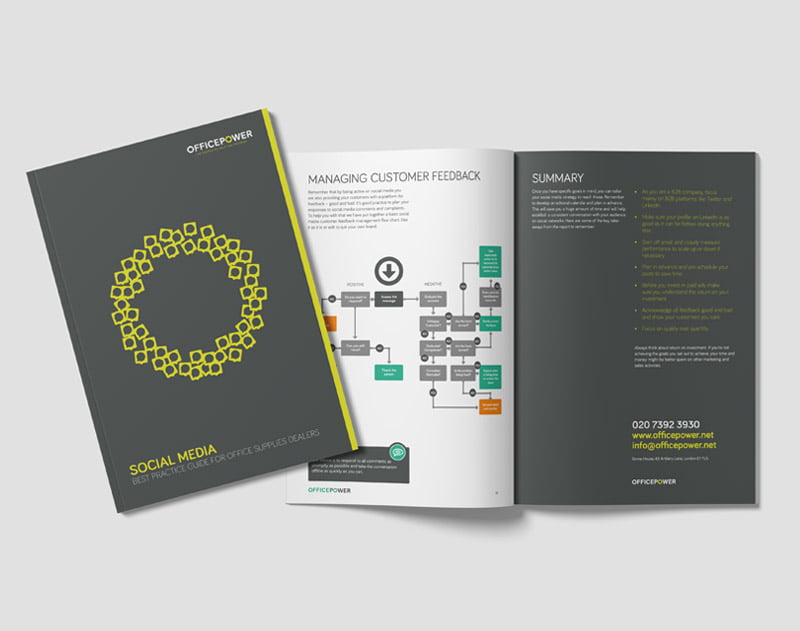 Report: Social media best-practice guide
In this guide you will find useful information, tips, examples and best practice advice including on setting your objectives, which platforms to use, best practice specifically for dealers on Linkedin, Twitter and much more. Download the guide now and start making the most out of your social media campaigns.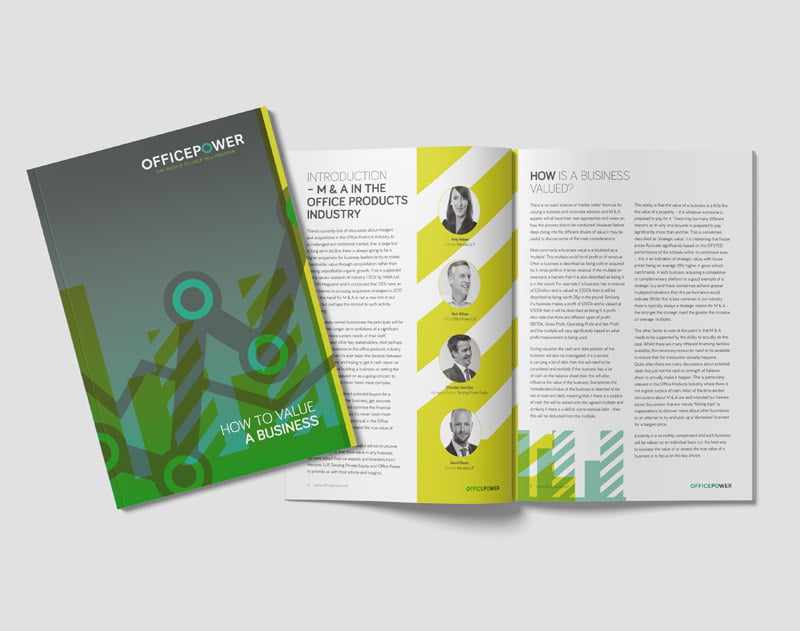 Report: How to value a business
Whether looking to attract potential buyers for your business, acquire another business, get accurate insurance coverage or just optimise your financial performance, this report will provide useful advice. Download this report to uncover the key elements that drive value in any business.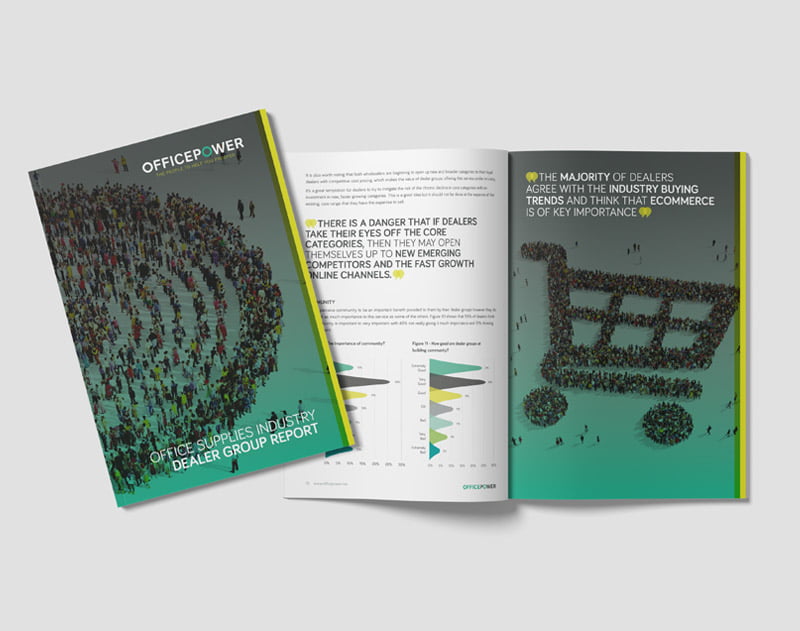 Report: Dealer group report
We have interviewed over 100 local office supplies dealers in the UK to find out their views on Dealer Groups. As a result of our research we have produced a comprehensive report with facts, key findings and our own opinion on the present and the future of the dealer group model.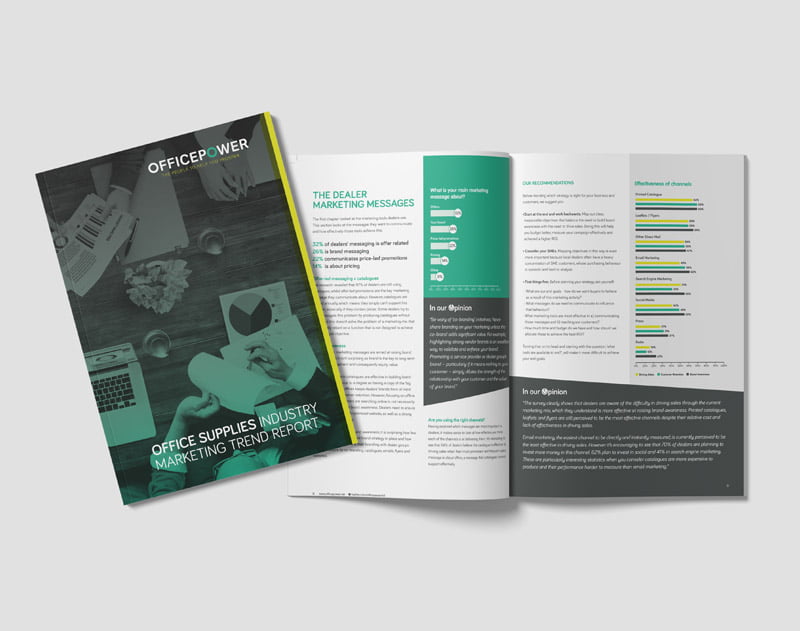 Report: Dealer marketing trends
We have interviewed nearly 70 local office supplies dealers in the UK to better understand their marketing. As a result of that we have produced a comprehensive report with facts, stats, tips and expert opinions about the way marketing is changing in the industry.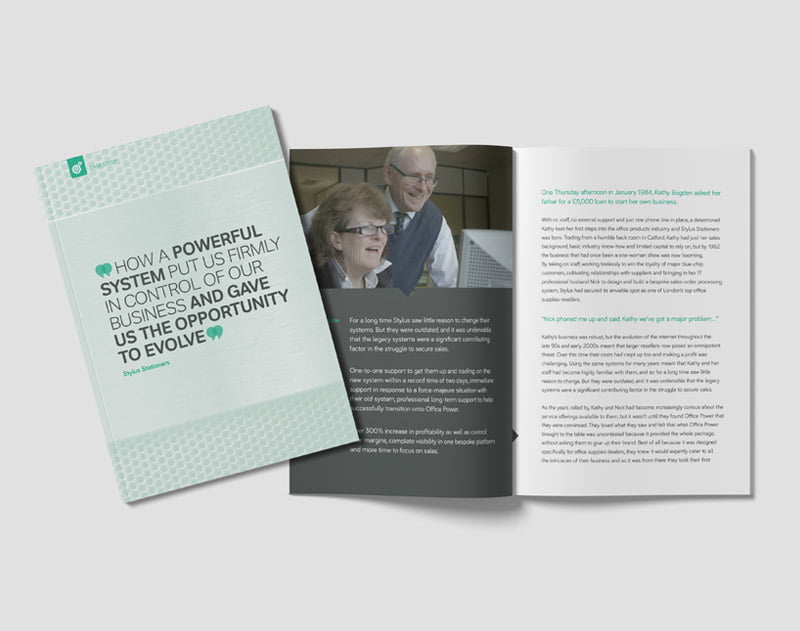 Case Study: The system to help you evolve
Surprisingly, many office supplies dealers remain loyal to their legacy systems even if they're outdated and impacting their sales and business performance. Read this real life case study which shows how Stylus Stationers increased their profitability by a massive 300% when they chose to partner with Office Power.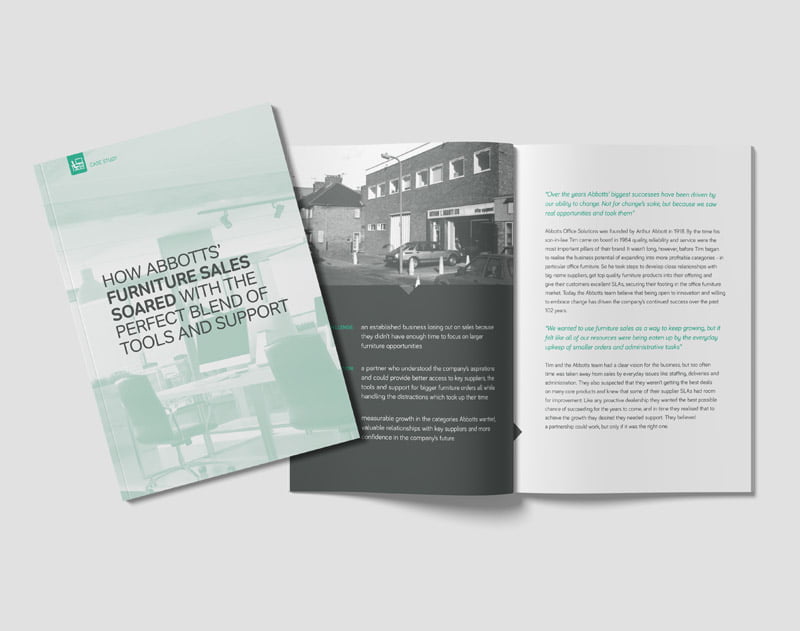 Case Study: How Abbotts' furniture sales soared with the perfect blend of tools and support
This real life case study explores how Abbotts Office Solutions were able to focus on bigger and more lucrative opportunities when they partnered with Office Power. With the right tools and support, they saw measurable growth, improved relationships with key suppliers and now enjoy more confidence in the company's future.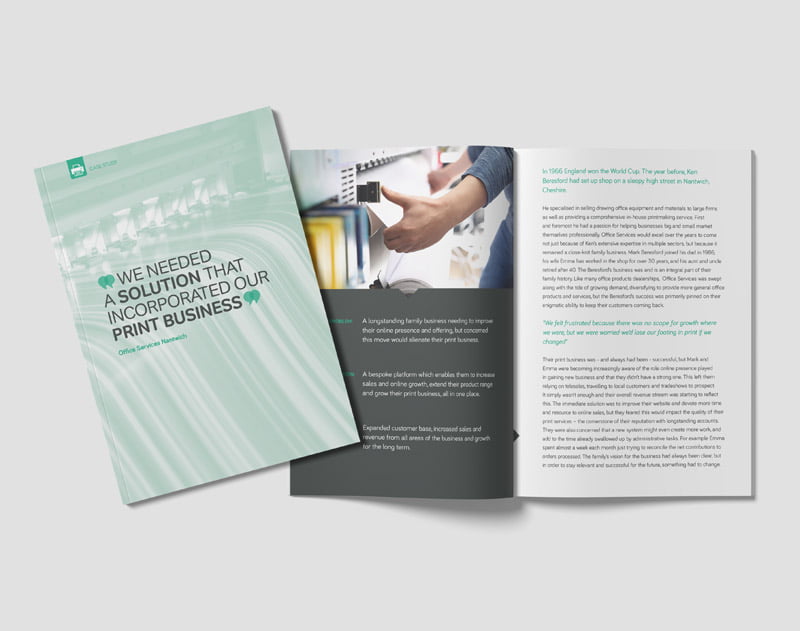 Case Study: How Office Services Nantwich incorporated their print business
When they first heard of Office Power, Mark and Emma assumed it was just another too-good-to-be-true solution, but they couldn't have been further from the truth. Far from telling them to drop their print business, the Office Power team provided support for promoting their in-house print further.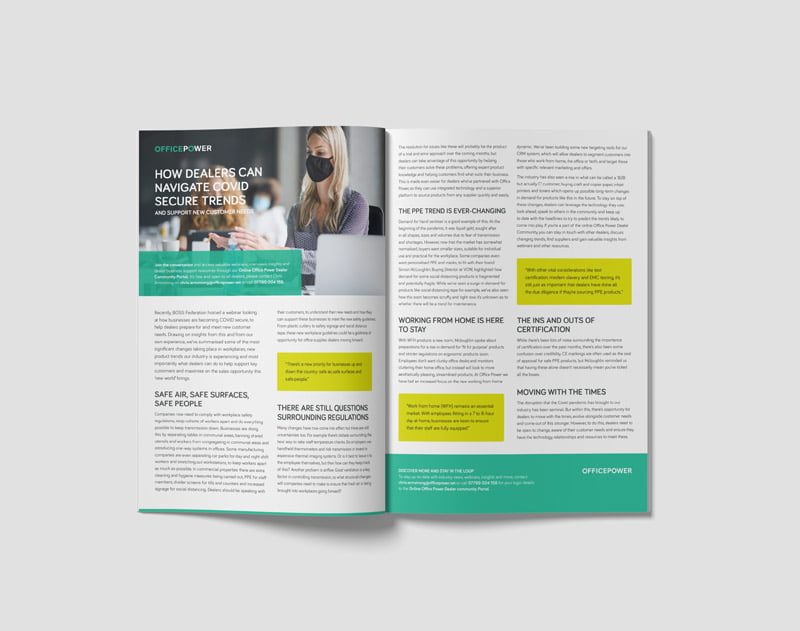 Insights: How dealers can navigate Covid secure trends
Recently, BOSS Federation hosted a webinar looking at how businesses are becoming COVID secure, to help dealers prepare for and meet new customer needs. Drawing on insights from this and from our own experience, we've summarised some of the most significant changes taking place in workplaces, new product trends our industry is experiencing and most importantly what dealers can do to help support key customers and maximise on the sales opportunity this 'new world' brings.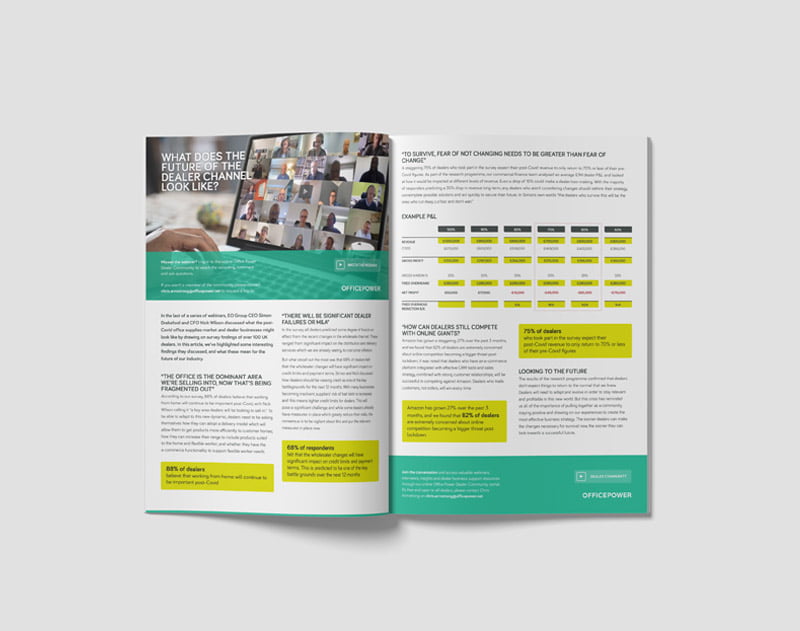 Insights: The future of the dealer channel
In a series of webinars, EO Group CEO Simon Drakeford and CFO Nick Wilson discussed what the post-Covid office supplies market and dealer businesses might look like by drawing on survey findings of over 100 UK dealers. In this article, we've highlighted some interesting findings they discussed, and what these mean for the future of our industry.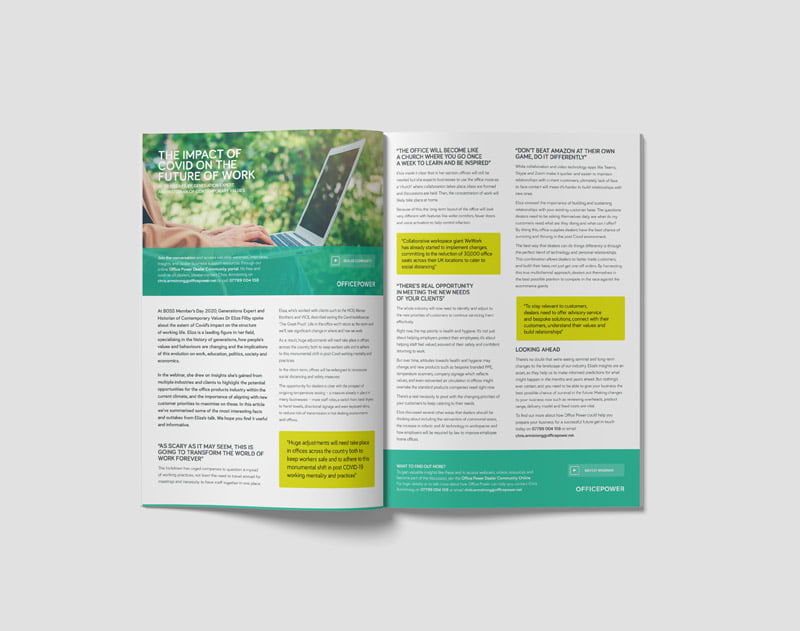 Insights: The impact of Covid-19 on the future of work
At BOSS Member's Day 2020, Generations Expert and Historian of Contemporary Values Dr Eliza Filby spoke about the extent of Covid's impact on the structure of working life. Eliza is a leading figure in her field, specialising in the history of generations, how people's values and behaviours are changing and the implications of this evolution on work, education, politics, society and economics.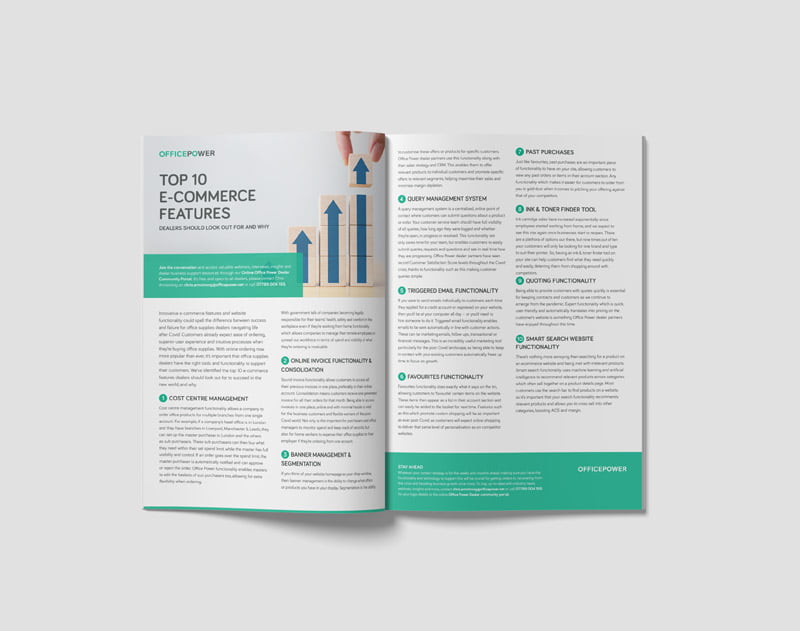 Insights: Top 10 e-commerce features dealers should look out for and why
With online ordering now more popular than ever, it's important that office supplies dealers have the right tools and functionality to support their customers. We've identified the top 10 e-commerce features dealers should look out for to succeed in the new world, and why.